FOR YOUR PASSENGERS Сonsumers have more choice than ever and customer experience expectations are higher than they have ever been.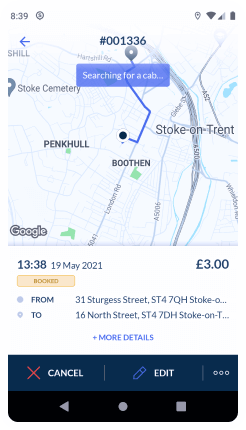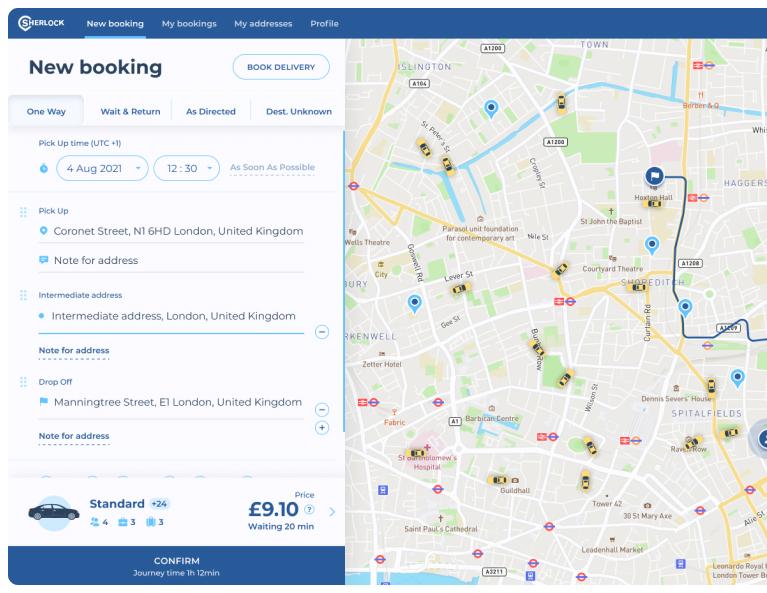 Sherlock Taxi's booking channels include customer booking apps for iOS and Android, web portals, web kiosks and telephonist booking screens. All booking channels are regularly updated with new features, kept at the forefront of design with modern, intuitive UI/UX and fully integrated with the wider Sherlock Taxi system to guarantee the same vehicle availability and ETA regardless of which booking method is used.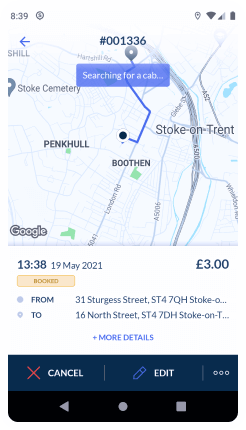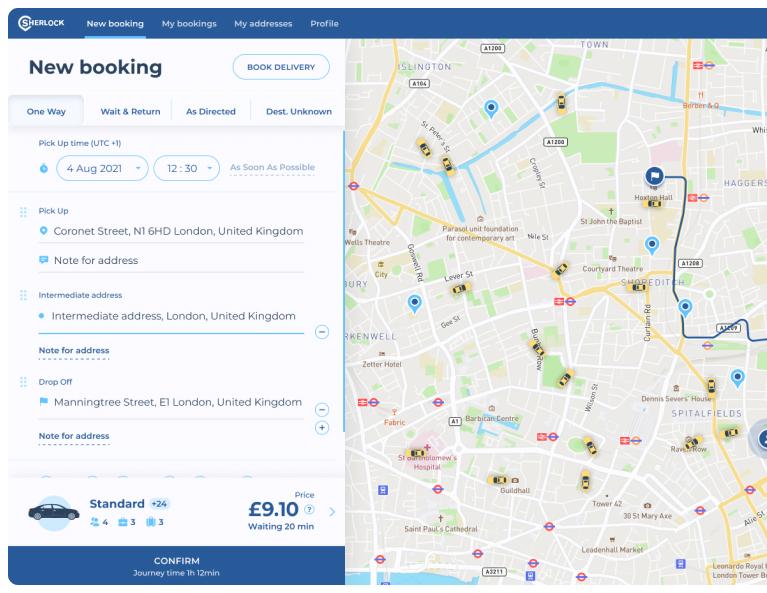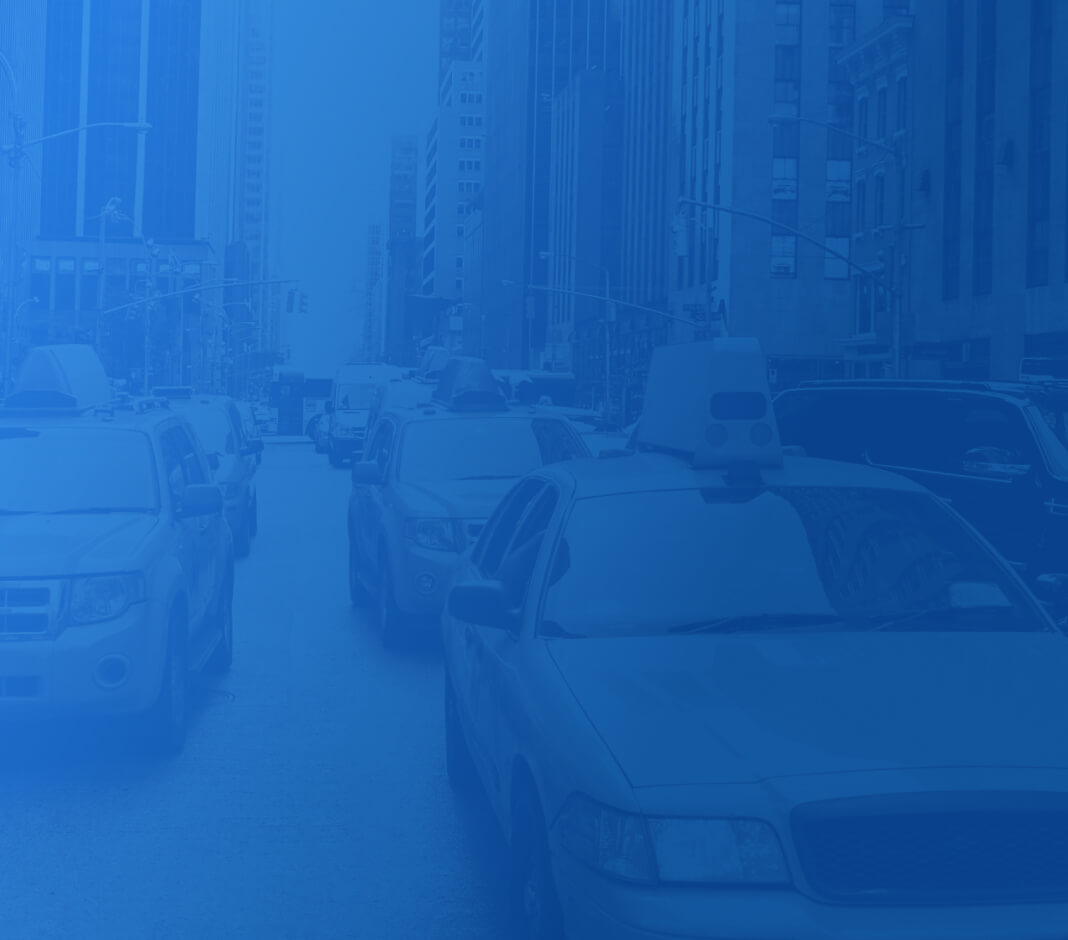 Booking channels
Customer booking apps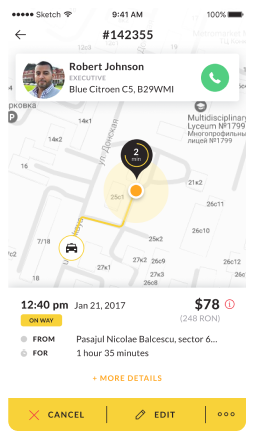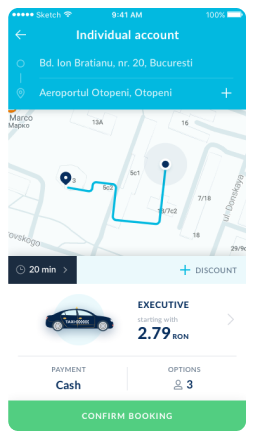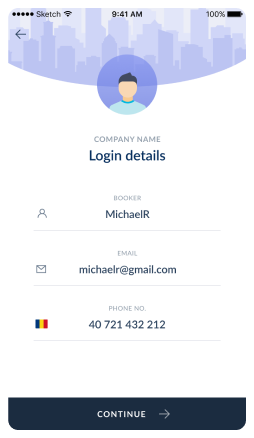 Always at the forefront of technology, our team of in-house tech specialists have developed white-labelled passenger apps for iOS and Android which are fully integrated with the wider system to provide:
Fast, seamless booking experience
In a densely populated metropolitan city our customer received 99.3% accurate ETAs thanks to our advanced ETA calculation which takes the entire fleet and external factors such as traffic conditions into consideration.
Our apps are feature-rich to ensure that your customers can access the same features as with any other booking channel including parcel deliveries, sharing ETAs and driver ratings. Multiple versions of our apps have been rolled out over time to continuously deliver new features at no additional cost, as the cost is already covered as part of the licence fee.
Web portals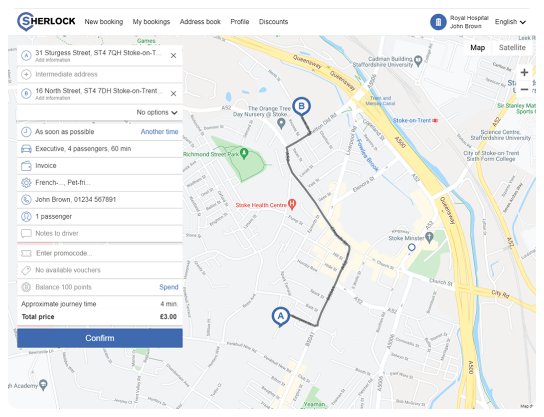 Our web portals are white-labelled to appear as your company's proprietary platform. The web portal is embedded into your website and offers a traditional account sign-up option or our "quick booker" in which a booking can be made without registering. The Quick booker can also be hosted on partner websites to open new routes to market.
The web portal includes all features that are available via other booking channels. By offering a customer experience which is tailored and offers the same customer service excellence as that of the call centre, passengers are encouraged to continue using automated channels which help to drive down your operational costs. This includes client management information and travel policies so that corporate clients receive the same level of service, regardless of which booking channel they use.
Web kiosks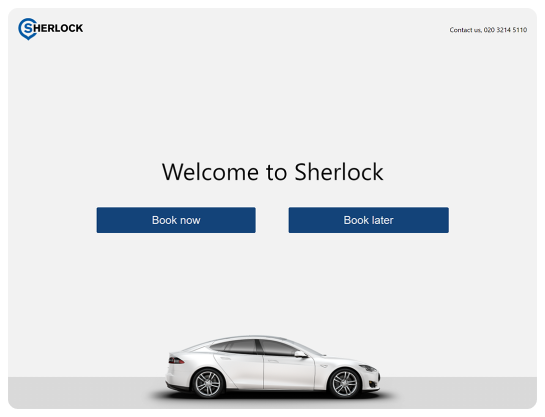 A kiosk is a pre-configured web page that can run on any operating system and can range from a simple tablet at a reception desk to a secure unit in a high footfall public location. Many Sherlock Taxi customers use kiosks in supermarkets, hotels and other public amenities to ensure they are the company of choice for passengers.
Telephony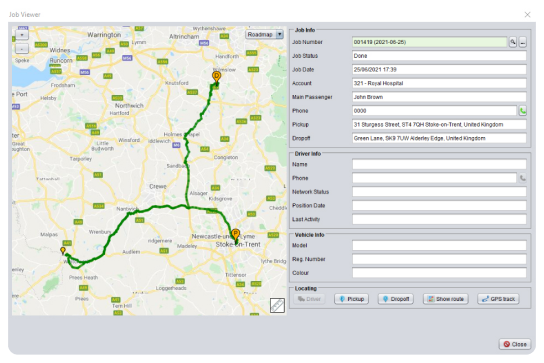 Despite the rise in automated booking channels, there will always be a place for telephone bookings in most taxi businesses. Our booking screens are fully customisable and tailored to individual customer needs.
For example, if you have an account client that asks for a reference number with a booking, this field will automatically be mandatory to ensure the telephonist asks for this. The fields can also be re-named to reflect the language used by individual clients to avoid any further confusion, for example, 'reference number' may be called 'authorisation code.'
Sherlock Taxi is integrated out of the box with a range of telephony providers – which you can see here – with flexible infrastructure options to use fixed telephone lines or the cloud. Telephony integration means that the system recognises a phone number when it is dialled into the office line and a pop-up telephony window will provide the operator with a full customer profile including any live job management information.
IVR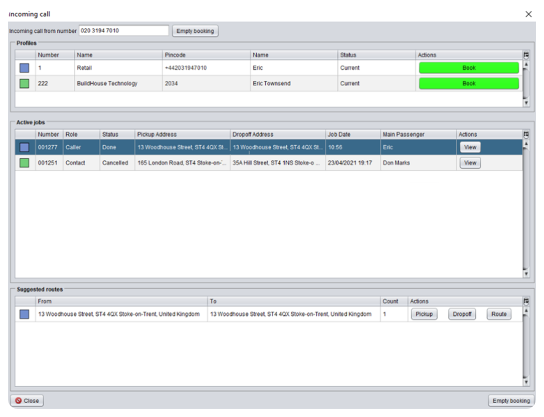 Having a call centre doesn't mean that your overheads need to increase dramatically as your business grows. IVR technology means that even your call centre bookings can be more automated, without diminishing the overall customer experience.


Regular phone bookers with regular pick-ups can easily schedule bookings through IVR. Passengers can:
Book with multiple address options

Check ETAs without needing to speak with an operator
Account clients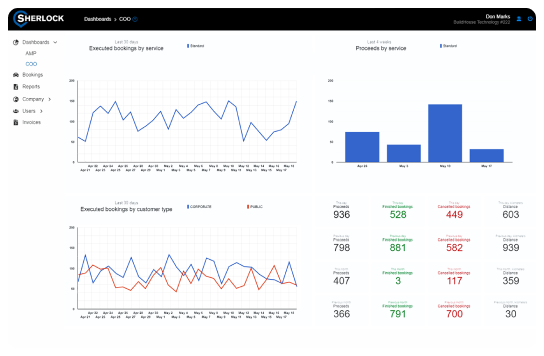 Our account management features are the most advanced on the market and based on our history as Addison Lee's technology partner. When Addison Lee developed their revolutionary taxi dispatch management solution with us, account management was a large part of the brief as the business serviced over 70% of the FTSE100.
Our developers created travel policies which can restrict services available, the times of day that they can be used and geographical locations that can be travelled to/from. There is also a multitude of options regarding cost centres and invoicing templates to ensure that your account customers can be offered a tailored service which truly reflects their requirements.
With our clever account prioritisation feature, you can score clients based on their strategic importance to your business to ensure that the allocator will always prioritise your most valuable clients, giving you the peace of mind that during your busiest times, your key accounts will never be let down.
Account management portal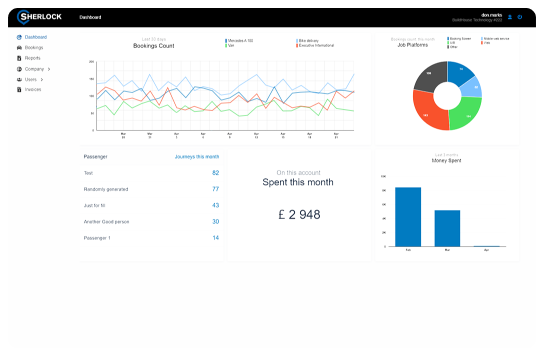 Released in 2019, our account management portal has changed how your account clients can manage their relationship with you. Your customers can log in to make, amend and cancel bookings, download invoices and review data on frequent bookers, frequent routes travelled, revenue spent and much more.